Weight, wraist size and measures graphs
Weight Curves, BMI, Waist Circumference and Custom Measurements
As the days go by, you can keep track of your measurements and follow their evolution.

Curve drawing is possible over a predefined or customized time period.

This tool is accessible to all registered members.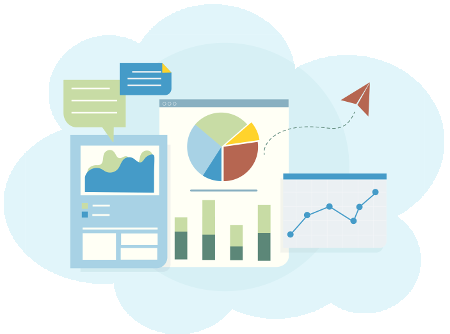 Preview and features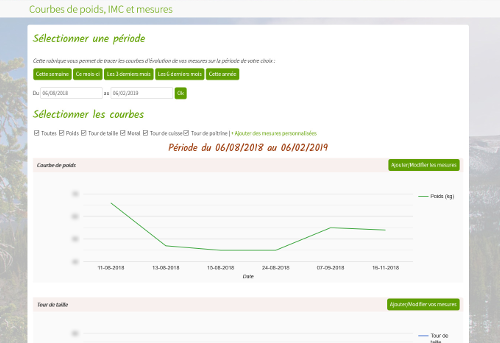 The time is customizable.

Quick and convenient access to editing values.
The curves have different colors by data type.
It's a good visual way to realize progress toward your goal!